Take at look at our 2021 Annual Report to learn who we are and what we do.
We Are Looking for a New Member to Join our Parish Office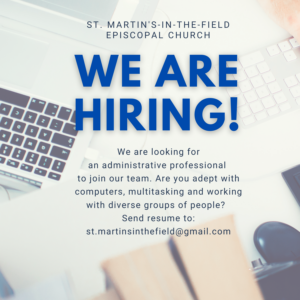 Our active church is seeking an Administrative Assistant with solid computer skills who is adept at multitasking and working with diverse groups of people. 20-24 hrs./week.
Full Job Description found here.
Send resume to: st.martinsinthefield@gmail.com

General Forms & Services: