The Children's Ministries program, intended for children age Pre-K through Grade 5, creates many opportunities to build the foundation of our children's relationship with God. For youth in grades 6-12 please visit our Youth Ministries page.

Our children's ministry offerings include:
Children's Chapel
Christmas Pageant
Sunday School
Email Rev. Nathan Erdman for details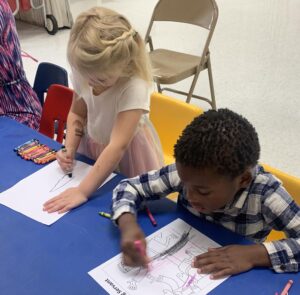 Children's Chapel
This program strives to deepen the children's understanding of our Episcopal worship service. At the 10:00 a.m. service, during the Sequence Hymn, children from 3 years old to 2nd grade, are invited to gather in the back of the church with the Children's Chapel adult leaders. Children experience the age appropriate Liturgy of the Word and then return to their families during the Peace. Your child is welcome to either join in or remain in church. We warmly welcome volunteers of all ages to join us in teaching the homily to our children. Sign up below.
Sunday School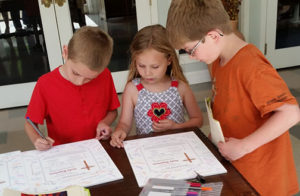 This is where the foundation of our children's relationship with God deepens. Sunday School occurs during our Christian Education hour at 9:00 a.m. We welcome anyone who feels a calling to teach our youngest members about embracing and celebrating the joy of God's presence in their lives. Parish volunteers teach assigned classes for the school year. Training provided. Sign up below. 
Child Care Available During Sunday Worship
Our nursery is available from 8:45-11:30 a.m. on Sundays. Infants and children ages 3 and under are welcome to join Ms. Reita Turro, Nursery Director, for play and activities. If you would like your child to receive communion or a blessing, please feel welcome to pick up your child before communion. For directions to the nursery please see an usher on Sunday. Ms. Reita, along with the help of additional staff, serve the youngest in our parish through our nursery offering. Additional volunteers are ALWAYS WELCOME. Sign up below.
If you are interested in volunteering or for more information please contact us.