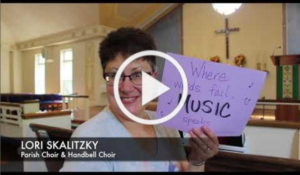 "It is a good thing to give thanks unto the Lord: and to sing praises unto thy Name, O most Highest." – Psalm 92:1
In addition to weekly congregational participation in the liturgy, the Music Program at St. Martin's-in-the-Field consists of the:
Making music is joyful and rewarding, an experience we are delighted to share with you. If you are interested in signing up for a music ministry sign up below or you can contact our Director of Music Ministries, Dr. HyeSung Hwang.
Visit our Facebook page or our YouTube page for more videos and praise God with your voice.