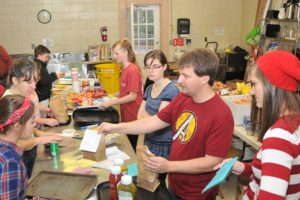 Rite-13 (Journey to Adulthood Program) Grades 6, 7, 8:
This two-year program celebrates the individuality of each young teen and his or her creative potential, while exploring Biblical stories of God and God's people.
Main Objectives:
Build Community
Seek to establish relationships which honor each person's individual gifts and talents as needed for the entire group to flourish.
Unfold a basic understanding of God's call to us to live in accordance with God's word as revealed in the life and ministry of Jesus Christ and continues to be revealed by the power of the Holy Spirit.
Building understanding of how we as members of the Church, support and nurture one another along the way.
Goals:
To celebrate God's gift of manhood and womanhood.
To affirm the power of creative energy and to explore the thoughts and disciplines which allow an individual to effect change in the world.
To teach by word, example the principals of freedom,  responsibility and friendship.
Play and purpose mutually held to make scripture and church relevant to the youth.
Building a foundation for J2A by taking and integrated approach to: Self, Spirituality, Society, Sexuality – especially friendships with the opposite sex
Rite 13 Liturgy: The liturgy is an opportunity to have liturgical recognition of each youth's entering into the transition to adulthood on their 13th birthday. The liturgy includes public recognition of one's gifts, public affirmation by parents of those gifts, a celebratory dinner with the parents and youth, and a Sunday morning "rite of passage."
J2A (Journey to Adulthood Program) Grade 9 & 10: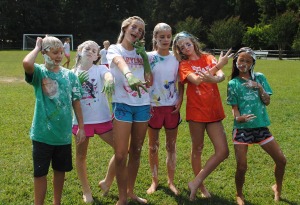 This two-year program picks up where Rite-13 leaves off and helps teens create and understand the importance of Christian community as they develop critical thinking and other skills they will need in adulthood.
Goals:
To celebrate the transition from youth to adulthood
To train young people in the skills of adulthood
To explore the mystery of our faith heritage
To establish our experience in the strength of community events
Confirmation:
By the end of two years of J2A, each youth will be prepared to make a decision whether to be confirmed or not, as a public statement of their commitment to Jesus Christ and as a milestone in their transition from youth to young adulthood.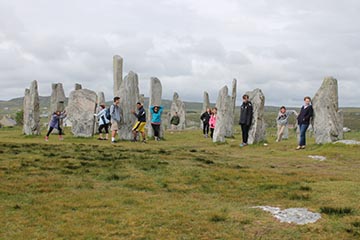 Pilgrimage:
At the end of the two years of J2A, our young people will seek Christ and find him together in a Holy Place. Holy Pilgrimage is powerful part of our Christian heritage. Immediately following Jesus' death and resurrection and continuing today, millions of Christians have made pilgrimages to places such as Rome, Jerusalem, Lourdes, the Taize community of France, Iona, and various tribes of American Indians (to name but a few) to touch parts of themselves that is essential to spiritual existence.
Our youth will research, plan, fundraise, and carry out a pilgrimage with parental approval of place and funds spent.  The hope is for youth to raise 1/3 of the cost of the trip, parents 1/3, and the church 1/3.  A parent committee will be the youth resource, but all decisions will be vetted with parents who want their child to participate before the youth make their decisions, supported by their leader.
YAC (Confirmation) Grades 11 & 12:
This two-year program picks up where J2A leaves off, and includes Episcopal confirmation. Our youths have opportunities to participate in mission trips each summer. Upon arriving home, members of the youth group share their experiences during worship services. Our parish is heavily invested in our young people and supports them on their spiritual journey.
Goals: 
Become responsible partners in the life of their church
Give tangibly of their time, talent, and treasure to all of God's people.
Be responsible for the maintenance of the group life – setting their own meeting times, electing leaders, setting up a communication network, establishing group norms and goals.
Lay a foundation of person spiritual discipline to carry them along their faith journey.
To function as assistants, counselors, and advisers to Rite 13 as needed
Expectations: 
One hour meetings each Sunday morning with advisors; the curriculum is set by the needs and interests of the group, always seeking God's presence in the midst
Attendance at Holy Eucharist
Retreat opportunities each year
A minimum of 3 "full blown" service opportunities or education projects a year
Mentors within the Church family
Stewardship pledges
A regular clergy presence
Teen Homily:
Teen homily continues to be a success. Middle school through high school kids meet in the choir room and are required to read the gospel prior to coming in. Then we discuss and often work to clarify what the meaning is, and match it with one of the Ten Commandments. This is often a lively discussion and we welcome anyone who would like to come in and contribute.
If you are interested in volunteering or for more information please contact us.