The Reverend Matthew Hanisian, Rector
Matthew hails from Cincinnati, Ohio and is a graduate of Indiana University's School of Journalism.  After a decade-long career in sales and marketing he discerned a call to ordained ministry, graduating from Virginia Theological Seminary.  Matthew taught religion at St. Stephen's and St. Agnes School, served parishes in Alexandria, Virginia, and was Associate Rector at St. Alban's in Washington D.C. before coming to St. Martin's. He is married to Katie Glover and between the two of them they share four children, one rabbit and two ducks.
The Reverend Nathan Erdman, Associate Rector and School Chaplain
Prior to joining St. Martin's in August 2019, Nathan led children and youth programs in a variety of ministry contexts and served churches in Washington, D.C., Florida, and Maryland. At the church Nathan serves our youth and children's ministries and shares with our rector in the teaching, preaching, and pastoral care of our community. While at our Episcopal school his responsibilities include chapel services, pastoral care, enhancing the Episcopal nature of our school and growing the relationship between our church and school.
We are pleased to have Nathan, his wife, Rachel, and their daughters, Rebekah and Natalie,  as part of our faith community.
Dr. HyeSung Hwang, Director of Music Ministries
HyeSung serves St. Martin's by directing the adult and children's choirs, the hand bell ensemble, as well as organizing and performing the organ and piano for the music programs of all weekly and special services. Born and raised in Seoul, South Korea, HyeSung earned her Bachelor of Music degree from Seoul National University in 2005, then her Masters two years later. In 2009 she received a Graduate Performance Diploma in piano performance from the Peabody Institute, where, in 2017, she earned her Doctorate in Musical Arts.
HyeSung enjoys spending time with her husband and cat, as well as cooking, eating and traveling.
Leah Musiker, Administrative Assistant
Leah has been the point of contact for all things administrative, membership and worship related since 2013.
Graduating from Frostburg State University with a degree in International Business, she worked as a human resources professional for 12 years. Although she loves the professional component of an office job, she really enjoys the "people" part of her position here at St. Martin's. After starting her family, she lived overseas in Spain and continued her professional development as the Chairman of Volunteers for the Navy Marine Corp Relief Society. She also speaks Spanish.
Leah is a Maryland native and is happy to be back living close to family and friends. She enjoys traveling, cooking and spending time with family. Leah, her husband Dan, and their three children attend St. Andrew by the Bay Catholic Church.
Amber Kaltz, Communications Coordinator
Amber handles the church's marketing and communication needs, such as the newsletter, website and social media. She also handles the calendar, reserving space on our campus for meetings and various events. 
Maryland born and bred, Amber received a degree in Corporate Communications from the University of Baltimore. She has over 20 years of professional experience in marketing, advertising and graphic design. Amber is an active member of the Maryland PTA, and volunteers her design skills regularly for event marketing. Being an involved member of the community has always been important to Amber, and it's one of the reasons she enjoys her position here at St. Martin's.
Amber likes reading, scrapbooking, walking, and photography. She and her husband, Justin, have two sons.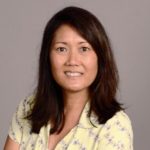 Kathy Key, Bookkeeper
Working with the church treasurer, Kathy manages St. Martin's finances and balances the books.
Born and raised in southern California, Kathy, moved to Maryland in 1993. She is a graduate of  Cal State Long Beach with a BS in business administration and finance. She has many years in both the banking industry and accounting/bookkeeping. Married with 3 children, in her 'spare' time Kathy loves to watch sports, especially baseball.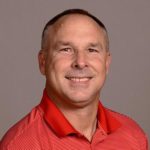 Chris Mitzel, Facilities Manager
Chris is responsible for keeping St. Martin's buildings and grounds clean and orderly in addition too performing basic maintenance and repairs as needed. Chris brings his experience in building maintenance, construction and security awareness to this job. He is also talented in the kitchen, so see if he will part with a favorite recipe.

Reita Turro, Nursery Director
Our Nursery is staffed by Ms. Reita Turro who, as nationally accredited with the National Association of Family Child Care and licensed by the Maryland State Department of Education, serves our youngest children and their parents on Sundays.