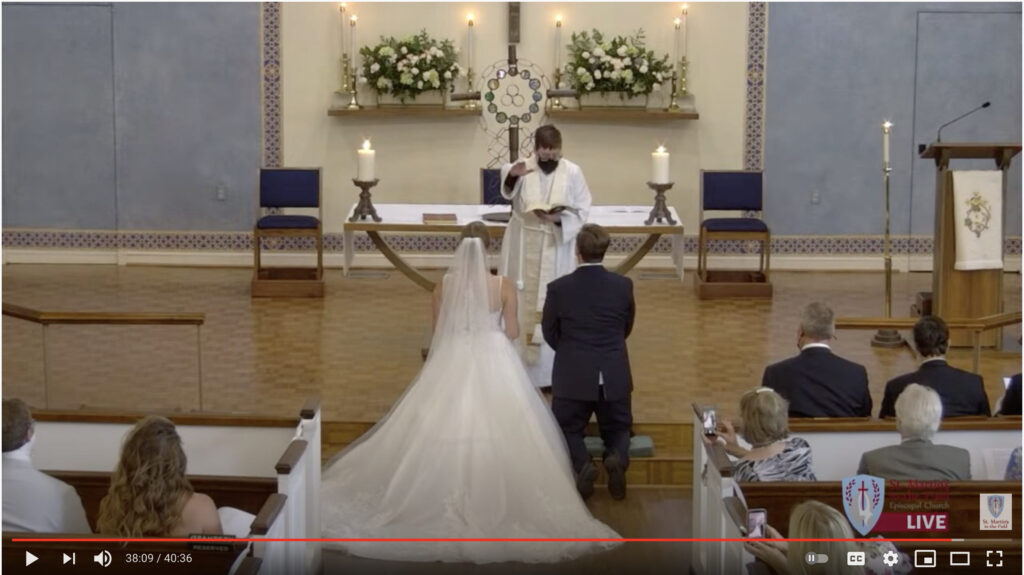 Holy matrimony is the sacramental rite of the church in which a couple "enter into a life-long union, make their vows before God and the Church, and receive the grace and blessing of God to help them fulfill their vows" (BCP, p. 861).
The union is understood to be intended by God for their mutual joy; for the help and comfort given one another in prosperity and adversity.
A couple brings their hopes for their union to be blessed by God; in turn, God returns that marriage to the couple for their care in honoring the vows and promises they make.  As we come together in the presence of God to witness and bless the joining together of two people we strive to celebrate marriage with joy and dignity and according to the canons of the Episcopal Church and the laws of the State of Maryland. Church membership is required.
For more information or scheduling please contact the church office at 410-647-6248 or by email.