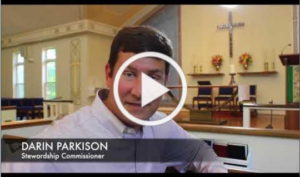 Everything on heaven and earth belongs to God and we are called as God's stewards to manage that which belongs to Him. While God has graciously entrusted us with the care, development, and enjoyment of everything he owns as his stewards, we are responsible for managing his holdings well and according to his desires and purposes.
The stewardship committee strives to guide us closer to God through the use of our time, talent and treasure. As members of St. Martin's, we respond to these amazing gifts by giving of our time, talent, and financial resources to enable the life-changing work that takes place within our community and in the greater world.
We welcome you to share your gifts with this ministry. Please sign up below.
The Stewardship Campaign for 2020 is now underway. Please join those who have committed to our St. Martin's community. St. Martin's depends on the financial support of our members and friends, who show their commitment to this place and its work by making an annual pledge to the church.
Make your pledge online or print a pledge form and return it to church. 
If you are interested in volunteering or for more information please contact us.