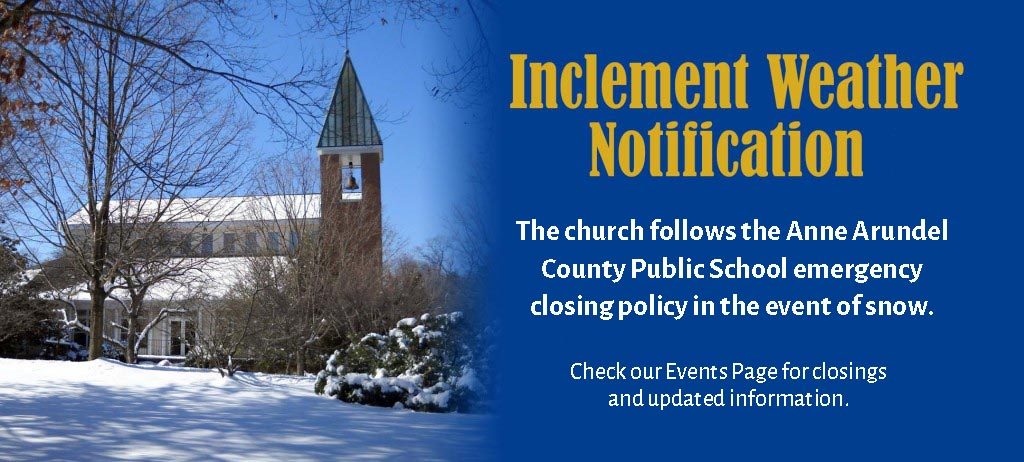 St. Martin's Snow Closing Policy
On Sunday's the church will be open for services, snow or no snow. Please join us if you are able, but safety first. We will have revised Christian Education should our teachers be unable to make it in. Should we ever be closed on a Sunday for any reason we will communicate this to the parish via email, our website and social media.
Monday through Saturday the church will follow the Anne Arundel County Public School emergency closing policy* in the event of snow.
*If AA Co. Public schools close for snow, our campus will be closed as well. If AA Co. Public schools are opened or delayed we will be open and our lots and sidewalks cleared. To find out about closings visit www.aacps.org/closings. You can also check our website.