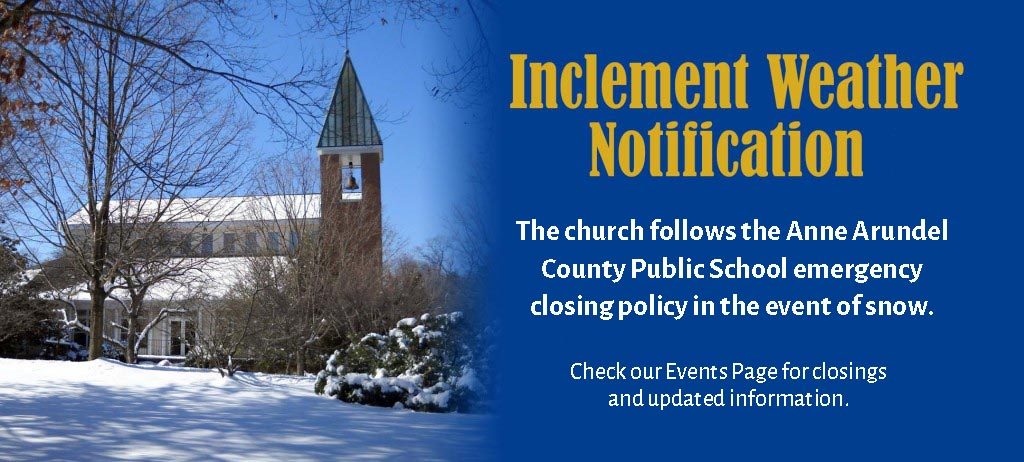 Please note that this policy DOES NOT apply to Sunday Worship services. We will remain open on Sundays.

  
Snow Policy for St. Martin's
Please note that the church will follow the Anne Arundel County Public School emergency closing policy Monday through Saturdays. This means that if AA Co. schools close for snow our campus will be closed as well. Special events will be handled on case by case basis. If AA Co. schools are opened or delayed we will be open and our lots and sidewalks cleared. To find out about closings visit www.aacps.org/closings.