Appalachia Service Project (ASP)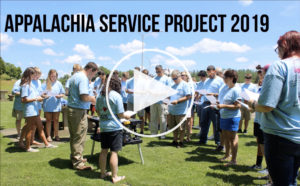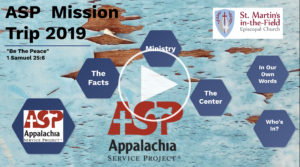 Come and be the hands, feet, hammers and circular saws of Christ alive in the world. We will work together, have fun together, worship together, and help transform the lives of those we will serve by making their homes warmer, safer and drier. Open to youth 14-18 years old and adult mentors; no previous rehab or construction experience necessary. The dates for ASP 2020 are June 21-27.  Deadline for signing up for ASP is November 1, 2019.   Sign up below.
See all the fun times we had in our 2019 ASP trip slideshow. For more information take a look at our 2019 ASP presentation.
For questions or details contact Rev. Matthew Hanisian.
Fill out the form below to join our summer 2020 missioners.