St. Martin's-in-the-Field is currently seeking an Assistant to the Rector and School Chaplain.
We Are Seeking…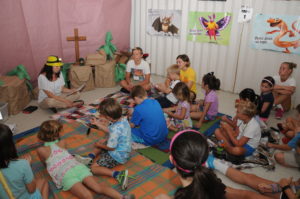 We are seeking a gifted and creative clergy person (or seminarian who is on track for ordination in 2019) who will share our ministry with passion and devotion. We hope this person will bring particular gifts and leadership to help us continue the growth of our Children's and Outreach ministries at our church, and play a pivotal role in serving as the spiritual leader, while embodying and carrying forth the Episcopal values of St. Martin's at our school.  The Assistant to the Rector will also serve as Chaplain, reporting to the Head of School, with pastoral care roles for faculty, students, parents and staff and who may also serve as a faculty member at the school.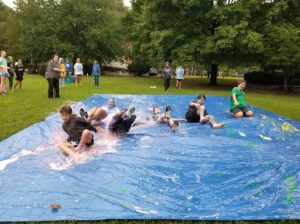 We seek someone who will share in the liturgical, pastoral, and administrative ministry with the Rector and who will work with the administration and faculty of the school. This ministry description assumes the candidate and the position will develop over time, and we do not expect to fulfill all responsibilities and meet all the expectations at once.  For candidates who have the necessary skill set and demonstrated years of service, the position may be adjusted to reflect the title "Associate Rector."  We seek someone who takes ministry, but not him or herself, too seriously. In other words, a sense of humor is essential.
For details see the full job description.
If you are interested please send your Resume, OTM profile, and cover letter to Reverend Matthew Hanisian.